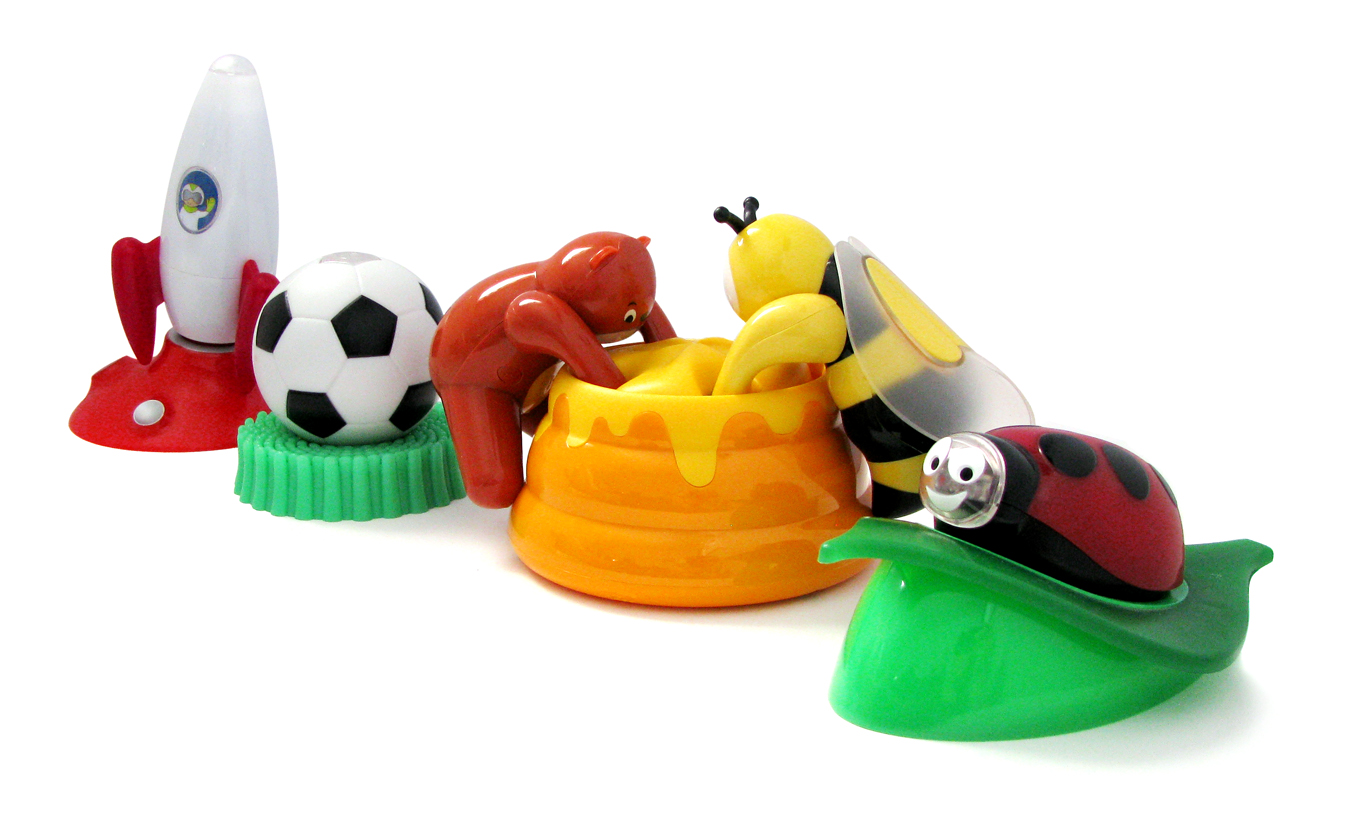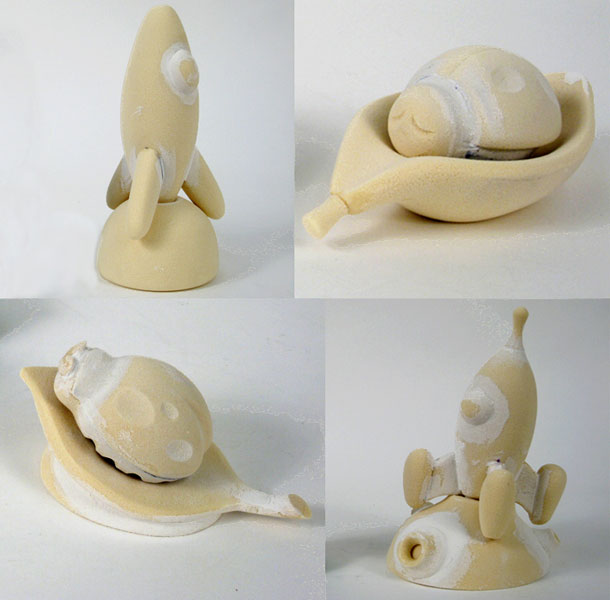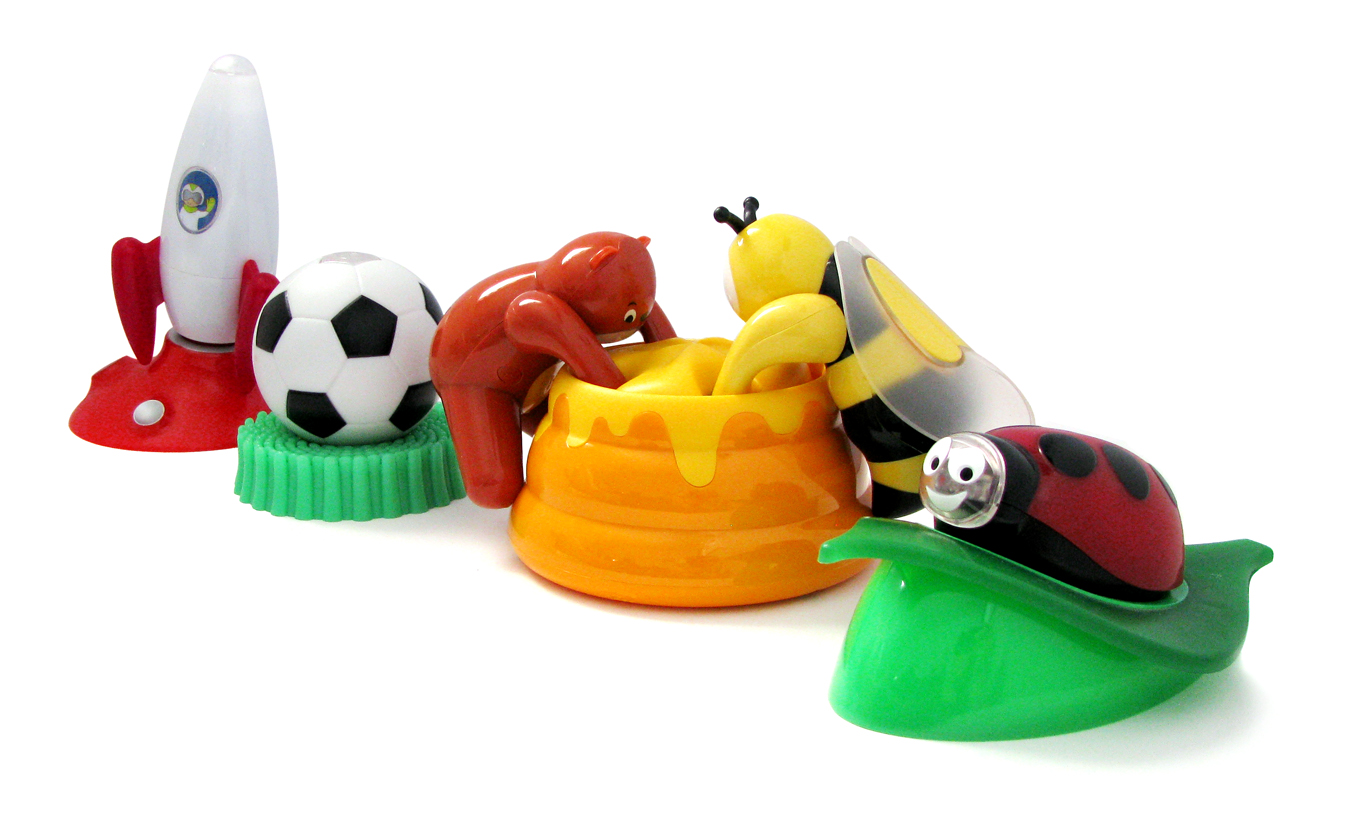 Osram-Sylvania - Children's Night Lights
PalPodzzz™ line of triple use; nightlight, flashlight and power-failure LED lights for children.
Osram Sylvania approached Eclipse Product Development to help them launch their brand new line of LED products named PalPodzzz. An unremarkable set of prototypes from a far east manufacturer motivated Sylvania to seek a much more aesthetically appealing and ergonomic execution to the design of the first line of PalPodzzz; a Lady Bug and Rocket Ship.
Success from the first round of PalPodzzz lead to Eclipse providing an extension line. including a soccer ball on grass and a bear and bee in a honey comb.
Role: Responsible for product ID, product artwork, presentation models, Solidworks (CAD), material/color selection and design support for engineering refinement.
Project duration: 03.2008 – 05.2010 @ Eclipse
Project status: Launched 07.2010